Regular price
Sale price
$16.00
Unit price
per
Sale
Sold out
This is our most "alive" salt. To learn more about what alive might possibly mean in terms of sea salt, check out our founder Brady's interview with the OG salt guru Mark Bitterman on Brady's podcast Happy When Curious!
We are sea salt farmers. We admire all the crystals we find in our beds, their myriad shapes and sizes, their distinct individuality. But sometimes even we have been known to play favorites.


Most of our salt forms at a crystal size much too large for straight consumption meaning we have to grind and sift it to make it ready for the plate (see our Natural Salt) but scattered within our beds are crystals that have formed with a perfect size and a striking beauty. Delicate and sparkly. Flaky and light. Ready for use without any grinding or crushing. For years we called this sea salt our North Star but could never find a way to reliably produce it. Now we have. This is our Reserve Salt, and we salt farmers are head over heels for it.

To enjoy its special magic we suggest keeping it simple—sprinkle on a home grown tomato, garnish a salmon filet, or pinch onto a flank steak.
Net wt: 3.5 oz in a glass jar. 16 oz in refill bag.
View full details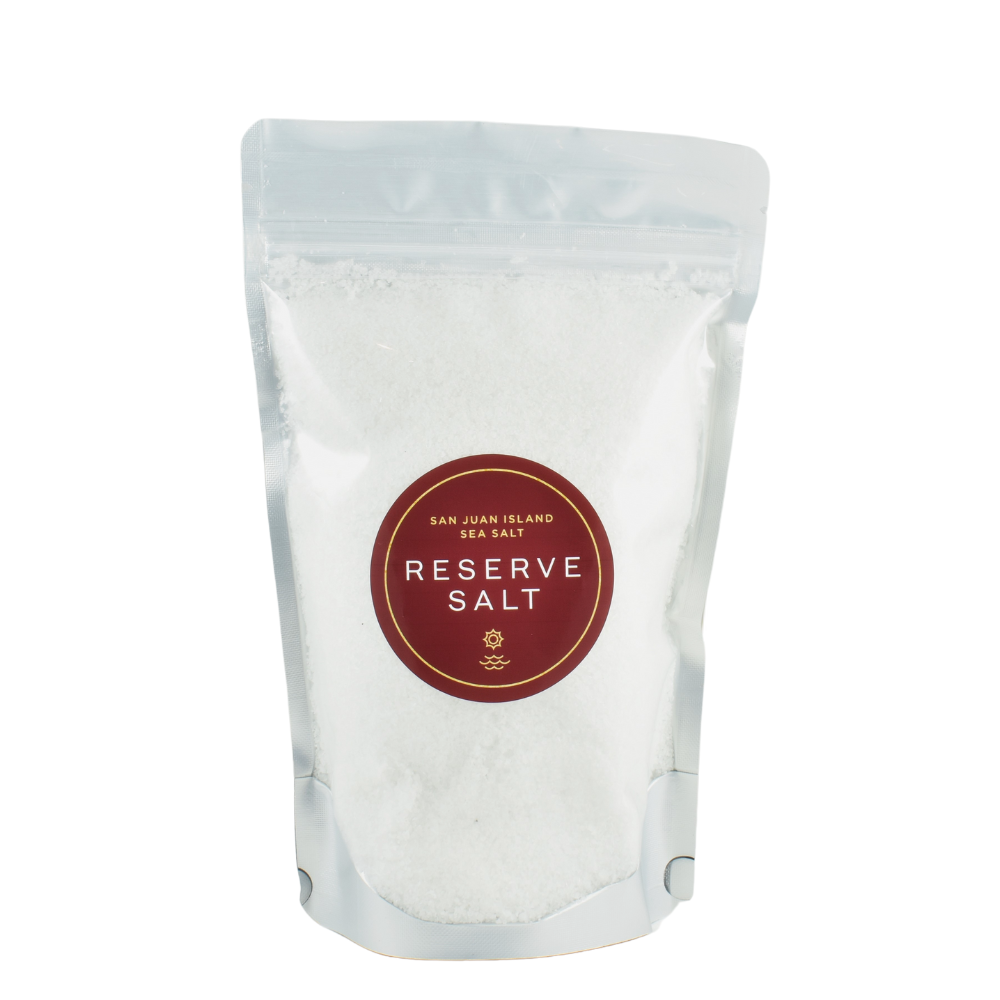 Free Shipping
Free shipping on all orders of $50 or more.
$8 shipping on smaller orders