Regular price
Sale price
$15.00
Unit price
per
Sale
Sold out
NOTE: This is not the same as our natural sea salt, which has been ground and sifted to the perfect consistency.  These are big chunky wild crystals. Also, this salt will NOT work in salt grinders of any kind. 
This is our raw salt, just as it comes out of our greenhouses. All we've done is dry it slightly. It is a wild mixture of blocks, granules, diamonds and all sorts of other shapes and sizes. It's quite beautiful! You can resize it as much or as little as you'd like for your preference, or just admire the crystals and pick through them to find your favorite ones.
This salt works best added to soups, stews or brining solutions so the large crystals can break down in heat or liquid.
Another option is to simply put it on a cutting board, and roll the salt with a rolling pin. It reduces the size to the point where your mouth can handle it, while still keeping a great diversity of shapes and sizes.
Alternatively a mortar and pestle works great. Because of the loose nature of these crystals it will not work to put this in salt grinders. 
Inspired By: The incredible variety and beauty of the crystals that form in our salt beds--unadulterated and untampered by the human hand
Tastes Like: Rich, briny and bright, this salt captures the mineral bounty of our local waters.
Try it On: Brining meats and vegetables, seasoning stews, salting pasta water
Ingredients: San Juan Island Sea Salt
NOTE: This product will vary over time based on the random mix that was present in the specific harvest.
Net wt: 12 oz bag, 3.5 lb bag
View full details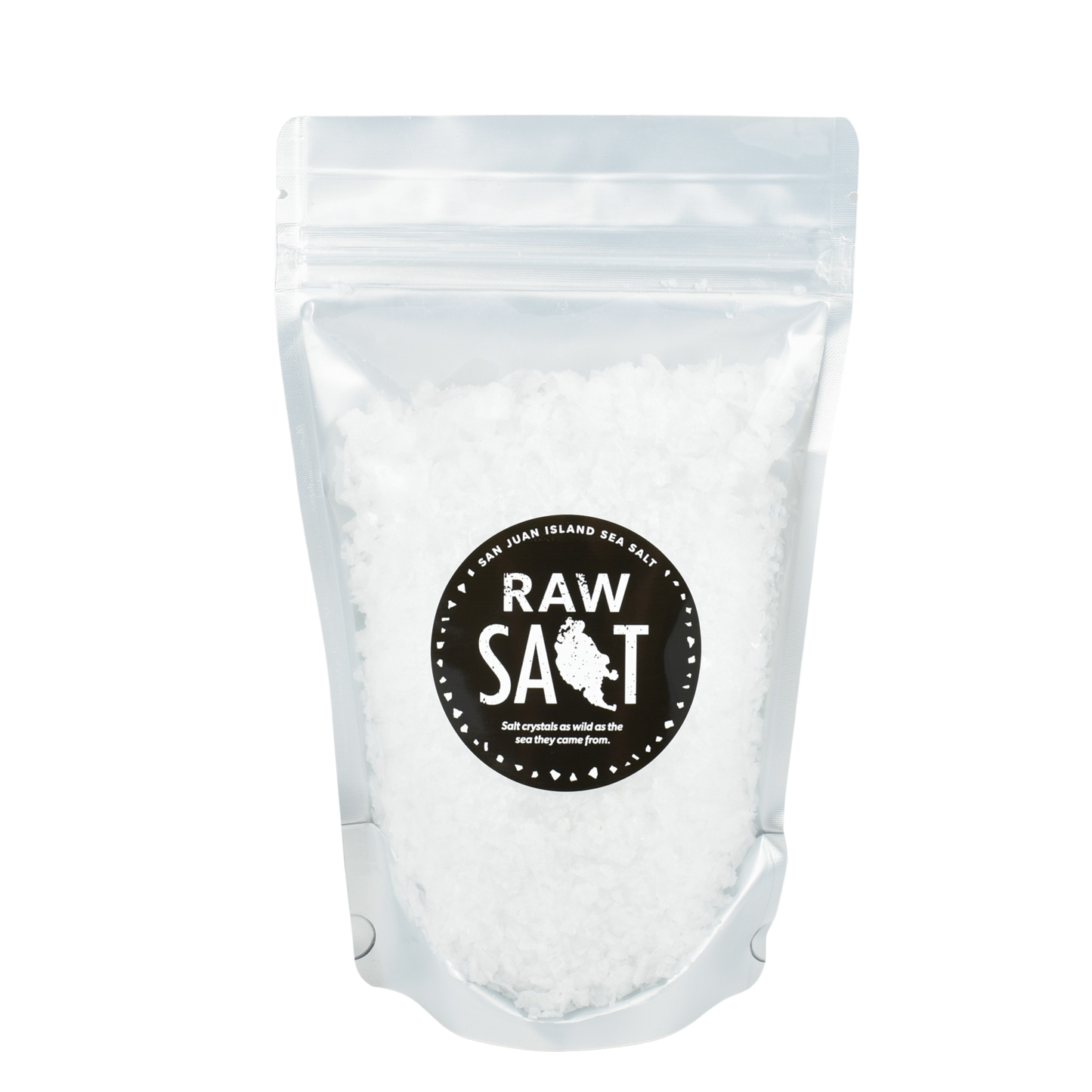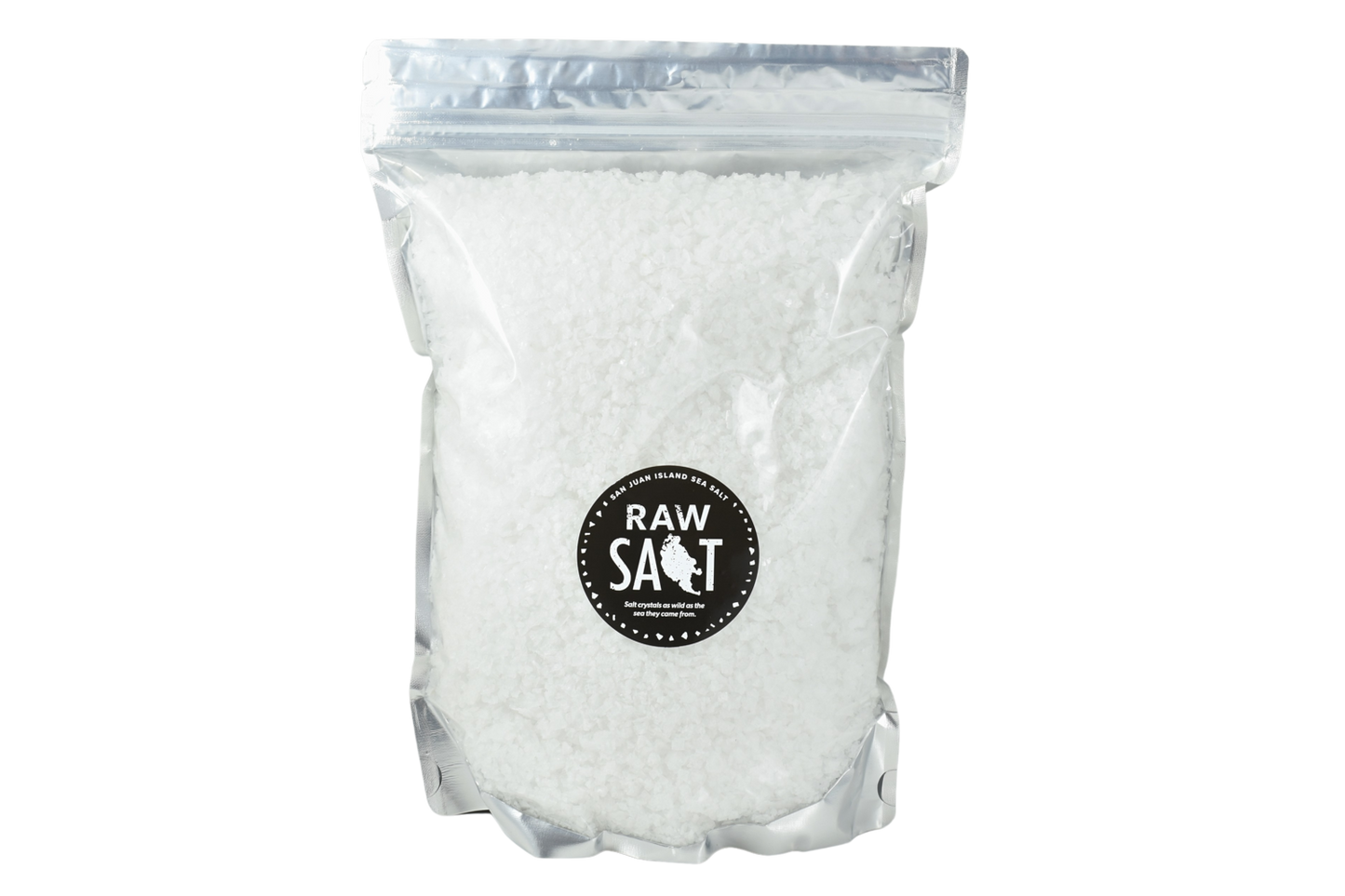 Free Shipping
Free shipping on all orders of $50 or more.
$8 shipping on smaller orders